Super-corrective, non-surgical, effective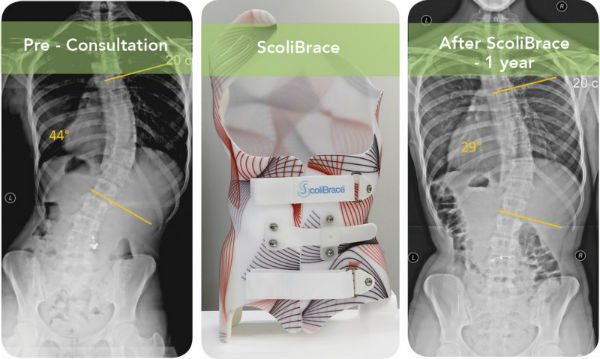 "Why is ScoliBrace different?"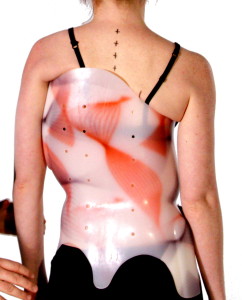 Super-Corrective
ScoliBrace achieves a super-corrective position by guiding the body and spine into the opposite alignment of the scoliosis.  Curve reduction can be achieved in the majority of cases as well as improvements to rib humping, shoulder levels, and the overall appearance of the body.
3D Designed for a 3D Condition
Scoliosis is a 3-dimensional condition, so effective treatments need to be 3D, too.  ScoliBrace is created from 3D body scans in conjunction with x-rays and posture photos.  Each brace is designed using Computer-Aided Design (CAD) software and custom-made.
Patient Friendly
ScoliBrace opens and closes at the front, making it easy to wear and remove without assistance.  Available in a variety of colors/patterns for patients to personalize the look of their brace.
"How Can ScoliBrace help?"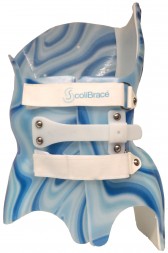 Best for curves 20-60 degrees
All curves
Full-time or part-time wear
Infantile, juvenile adolescent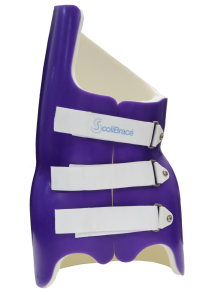 Best for curves 10-25 degrees.
Worn only at night
Single lumbar, thoracolumbar, and thoracic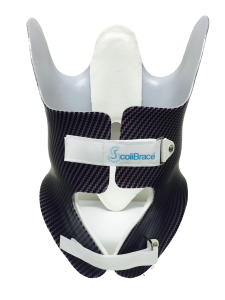 Scheuermann's Kyphosis
Hyper-Kyphosis
Thoracolumbar Kyphosis
Anterior Sagittal Balance
For More Information Click